Panoramic Type Customizable Cheap Buy Price Outdoor & Indoor Padel Tennis Court
Product Detail
Product Tags
Padel tennis combines technical features such as tennis, squash, table tennis, and badminton. It is a ball game played on a fully enclosed dedicated court. The padel tennis court is 20 meters long and 10 meters wide. The bottom of the court is made of tempered glass as a defensive wall, surrounded by a mesh fence; the padel tennis racket has no wire, and the main material is high-elastic EVA material. Padel tennis uses an underhand serve. After the ball hits the glass or the fence after it hits the ground, the player can continue to hit. The scoring method is the same as that of tennis.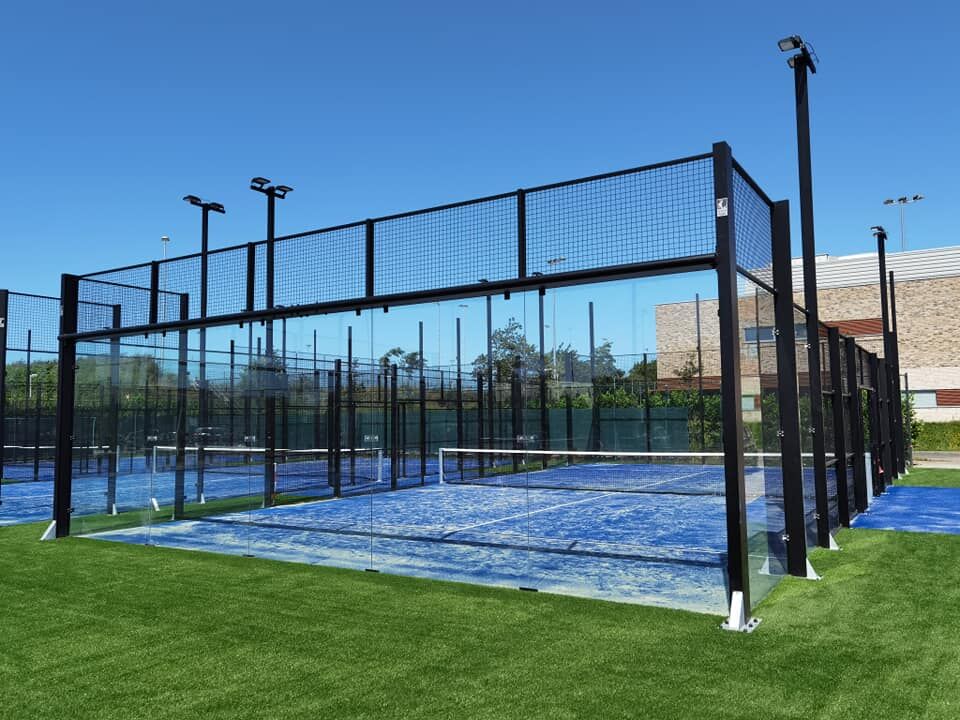 1. Low cost and high participation: padel tennis courts are only one-fourth the size of traditional tennis courts, and the ground requirements of the courts are not high, which saves space and costs. It is easy to develop a large number of courts.
2. The skills are higher-end and the game is more exciting: Due to the use of a rubber racket similar to a table tennis racket, the rotation and curve movement of the ball are strengthened, which greatly improves the technicality and appreciation of the game compared to traditional tennis. Getting started is easy, but its high-end technical fun is limitless.
Item

Panoramic padel tennis court 10x20m

Court size

10x20m, height 4m

 

Padel artificial grass

Pile height: 12mm, color: dark blue, green, or as customized

Size: 4x20m, 2 rolls; 2x20m, 1 roll;

white grass for lines

Steel tube with mesh

Hot dip galvanized steel tube + galvanized steel mesh

Tempered glass

12mm, 18 pcs of 2x3m

LED sport light

8 pcs of 200W LED light, IP65

Tennis nest with pole

Tennis post with standard game tennis net

Bolts, nuts, elastic washers

Stainless steel, as per drawing
Details of panoramic padel court
Picture

Name

Technical Data

Finish

Padel Artificial Grass

Pile height: 12mm
Color: dark blue & white
Material: PE monofilament curly
Density: 63,000 stitches/sqm
Backing: double layers

Blue & White, Green

Galvanized steel tube

Column steel tube: 100*100*3mm

Beam steel tube: 100*50*3mm

Powder coating

Galvanized steel mesh

Galvanized steel mesh: diameter 4mm

Distance 50*50mm, with all bolts & nuts, elastic washers.

Powder coating

Tempered glass

12mm tempered glass

18pcs 2*3m

Hole drilled

LED Sport Light

8pcs 200W LED light

IP65 Water-proof

Black/Grey

Aluminum Alloy Tennis Net Post

Tennis post with standard game net

/
- Panoramic Type Lvyin Padel Tennis Court:
- Standard type Padel Tennis Court: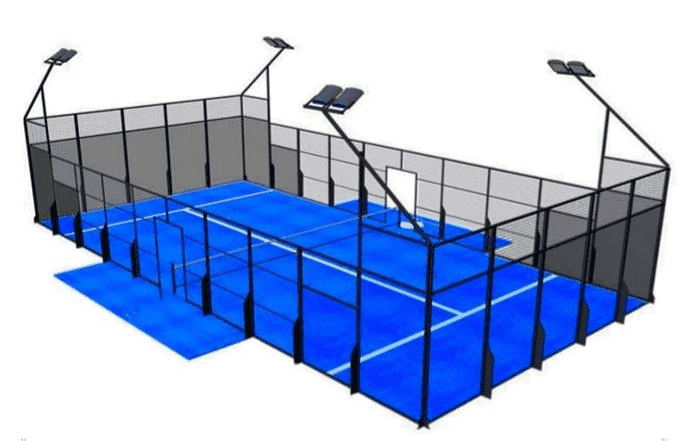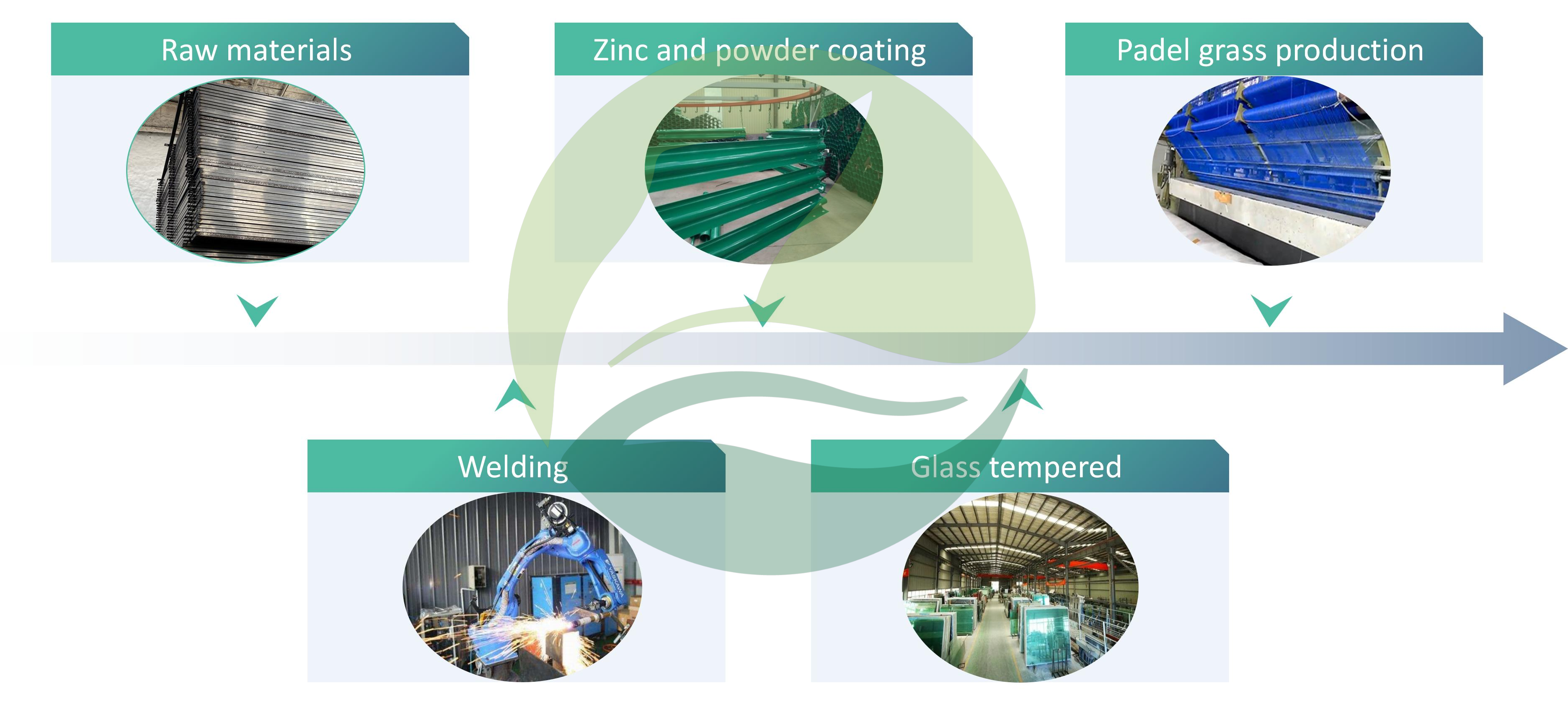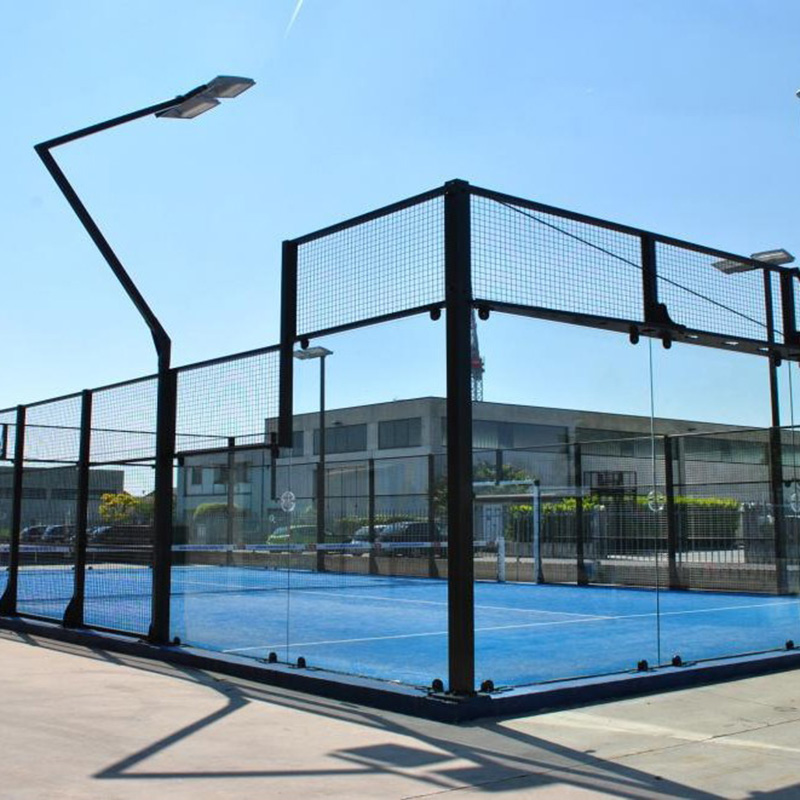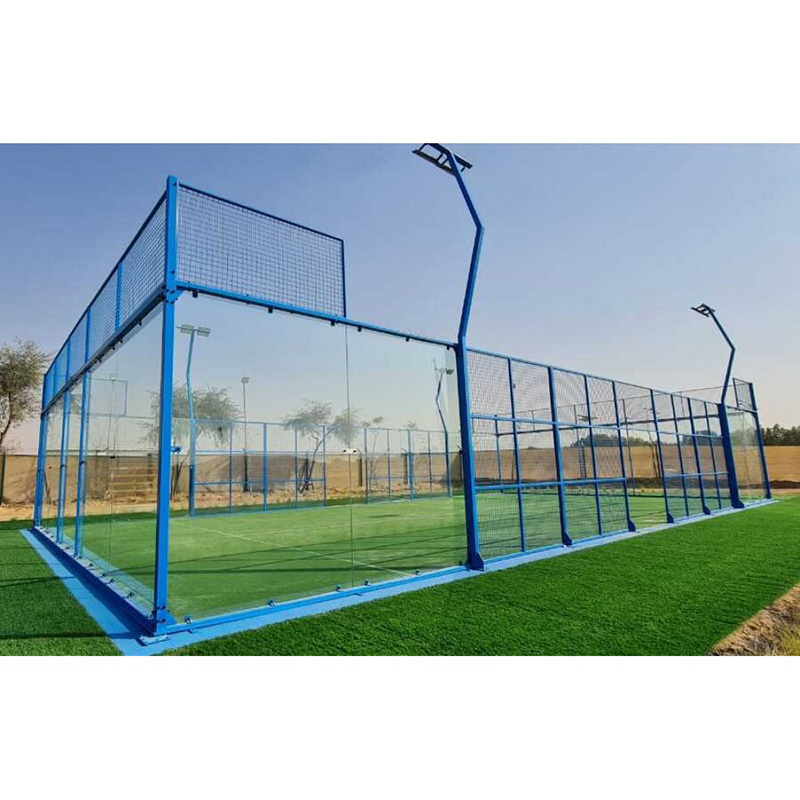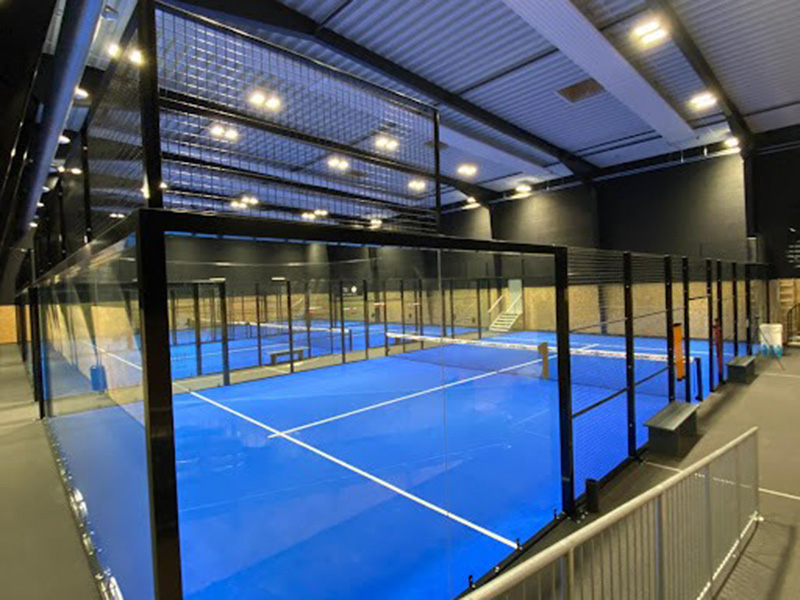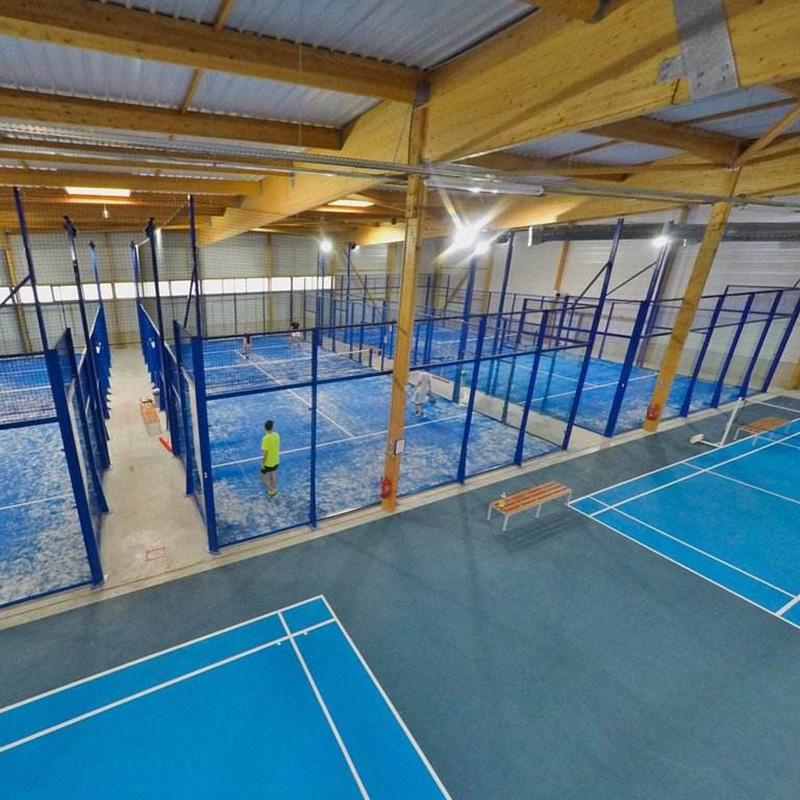 Padel artifical grass is packed into rolls, while other mterials are packed into polybox.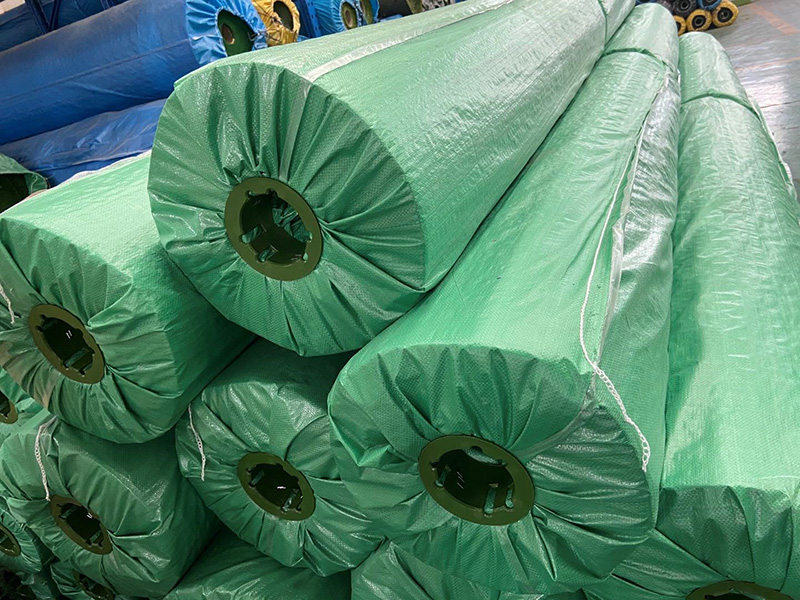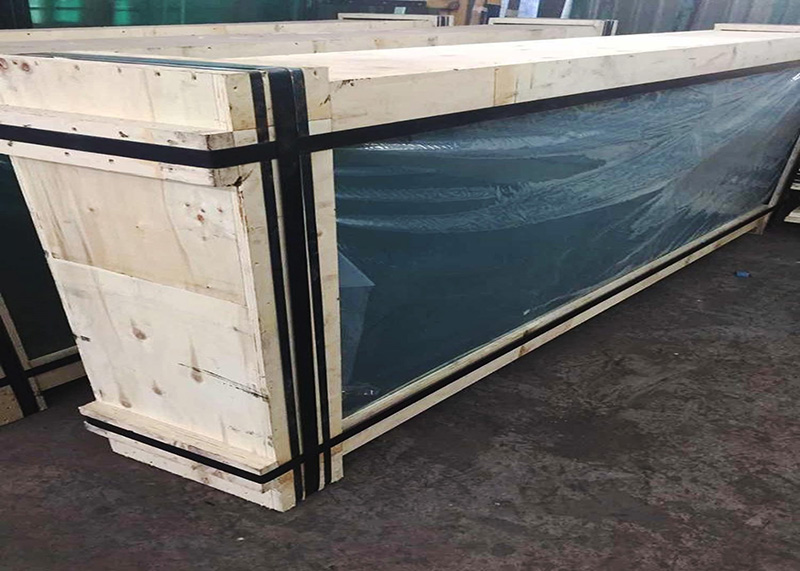 Lvyin is one of the most professional factories as sports materials and field supplier located in Wuxi China since 1998, with collection of design, development and research, product ranges from soccer, basketball, tennis, padel tennis and so on, installations cover countries in Europe, America, middle east, Asia, Oceania... ...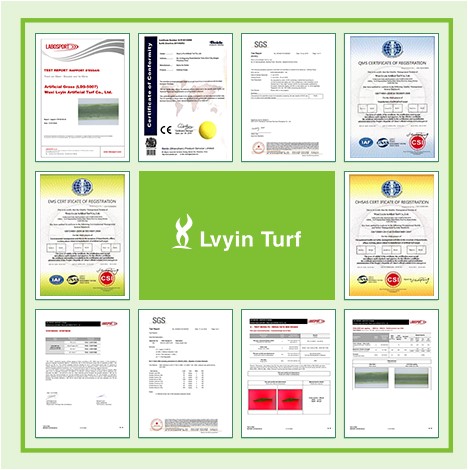 ---
Previous:
Well-designed China 25mm 30mm 35mm Landscaping Artificial Synthetic Grass Turf for Backyard Balcony Garden Swimming Pool Decoration Lawn Carpet
Next:
CE Certificate China Putting Green High Quality Cheap Price 15mm Thickness Golf Grass Artificial Turf for Golf Court
---
Write your message here and send it to us